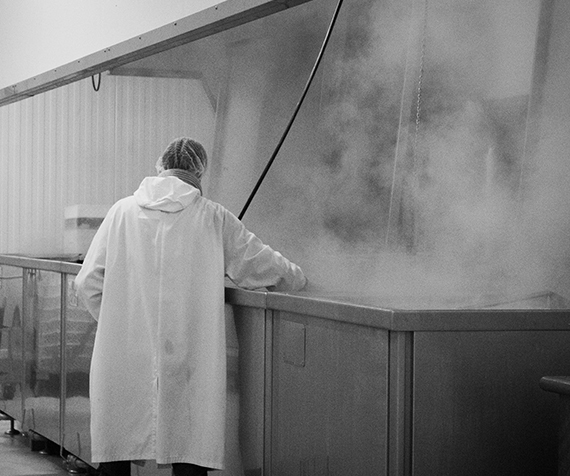 We have considerable expertise in sourcing shellfish and crustaceans because we buy from French fish markets, have partnerships with fishing boats and also purchase from commercial fishers in other countries. Our know-how enables us to offer a wide range of cooked products such as spider crab, brown crab, lobster, langoustine, brown crab claws and more.
Those sites have significant capacity to produce high quality products thanks to our unique know-how and our machinery combining technology with product preservation.
Products can be cooked in two ways: cooked in fresh water in a pot and cooked in saltwater in a tunnel to preserve the products' qualities and natural flavours. Our products are packaged in modified atmosphere trays or polystyrene boxes with ice. 
We offer numerous seafood products cooked using traditional gas burners and fresh water, as well as labelling and packaging options for transporting cooked and packaged products while preserving their flavour. 
We have significant expertise in sourcing langoustine, spider crab, and brown crab with full and half claws. We are also extremely proficient in sourcing shellfish, especially whelk and periwinkle.
We offer impressively consistent and reliable supplies as we process products in our own processing units. 

We offer a range of cooked, ready-to-eat shellfish and crustaceans to delight your taste buds.

Our cooked products
Espèces phares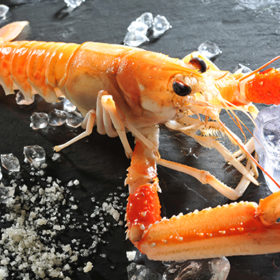 Langoustine
La langoustine, un crustacé vendu cuit ou vivant pour marquer son gage de fraicheur provenant des ports de pêche du littoral breton. Crustacé de la taille et de la forme d'une grosse écrevisse, pêché sur les fonds de vase, au large des côtes atlantiques.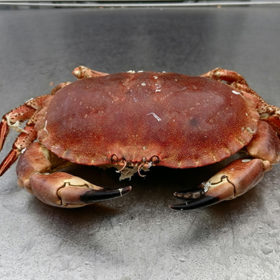 Tourteau
Le tourteau est un crustacé de chair fondante et savoureuse issu de pêche sauvage, pêché au casier, en direct de bateaux bretons.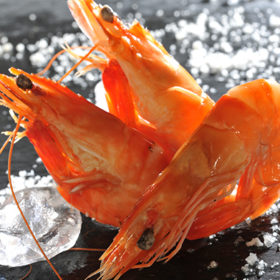 Crevette
La crevette peut être crue et cuite. La crevette crue, un crustacé frais de pêche sauvage.  La crevette cuite, un crustacé savoureux et pratique pour de multiples plats. Un petit crustacé apprécié pour sa chair.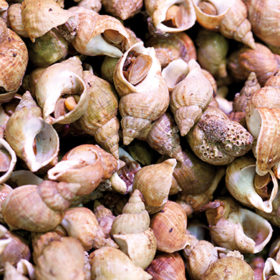 Bulot
Le bulot de coquille verdâtre est spiralé, en forme de fuseau et non épineuse est apprécié pour sa chair et ses qualités gustatives. On le trouve quasiment toute l'année.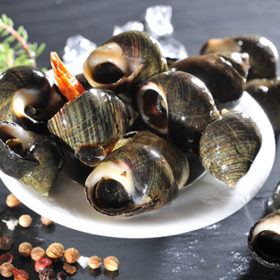 Bigorneaux
Les bigorneaux sont des coquillages au corp mou avec une coquille en spirale. Des coquillages souvent consommés cuits à l'apéritif en grande quantité.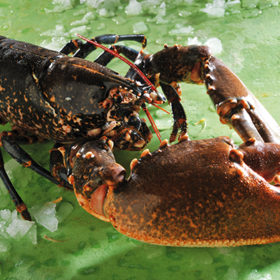 Homard
Le homard est un crustacé pêché au casier en direct de nos côtes bretonnes. Un crustacé de chair charnue et ferme avec une qualité d'exception. Une garantie de déguster un produit de prestige au goût naturel.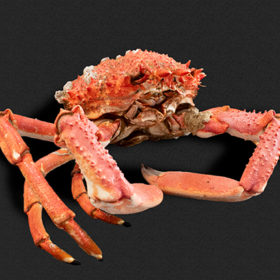 Araignée
L'araignée est un crustacé à la chair douce et fine vivant de la marée du jour et frais, pêché au casier en direct de nos viviers. Appréciée pour sa chair délicate et savoureuse.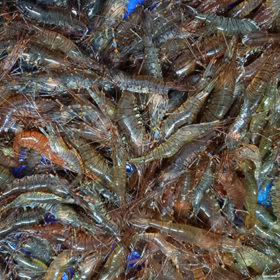 Crevette Bouquet
Le bouquet breton est une petite jolie crevette sur les côtes bretonnes qui se distingue des autres crevettes par sa carapace couverte de lignes verticales. Son goût est inimitable et sa chair réputée fait le délice des amoureux des fruits de la mer.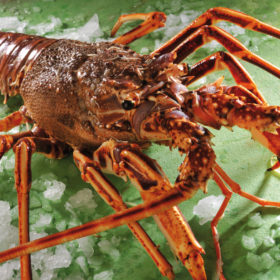 Langouste
La langouste est un grand crustacé sans pince mais pourvu de longues antennes, très recherché pour sa chair savoureuse, pêché sur les plateaux marins continentaux, européens et africains.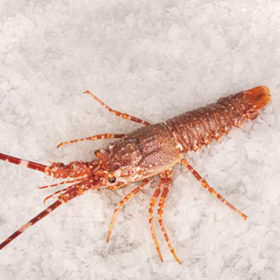 Langouste rouge
La langouste rouge est un crustacé maigre de prestige, réputé pour avoir la meilleure chair. Elle provient des eaux profondes sur nos côtes ouest, connu pour sa saveur et sa finesse.