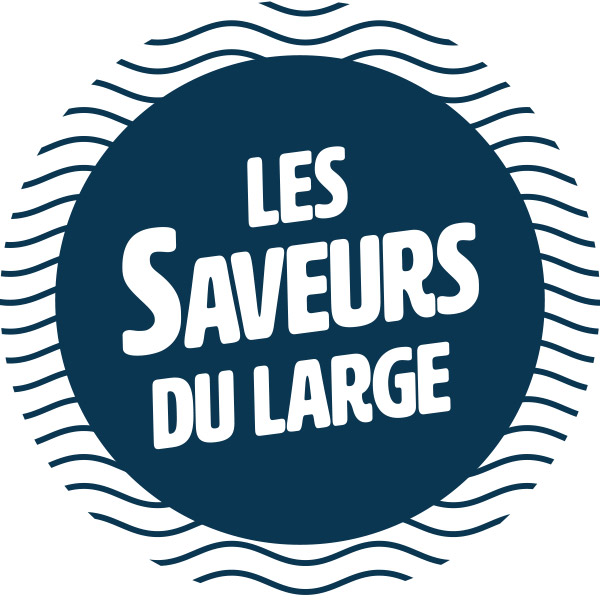 We invite you to also take a look at our Les Saveurs du Large (ocean flavours) self-serve seafood trays.
Our brand comprises two ranges: Les Plaisirs Iodés (saltwater delights) with unflavoured seafood products and Les Marinés (marinated delights) showcasing seasoned, ready-to-cook fish and crustaceans.
Les plaisirs iodés
We want to showcase our skills in transforming raw ingredients by offering prepared products as portions or fillets, as well as growing our secondary processing business.
Our Les Plaisirs Iodés range features ready-to-eat cooked shellfish in trays such as whelk and periwinkle, along with cooked crustaceans such as langoustines, langoustine tails and even brown crab claws.
To complete our range, fresh fish mostly sourced from French fisheries such as sardine, red gurnard, white ling, hake and haddock are also available in modified atmosphere packaging.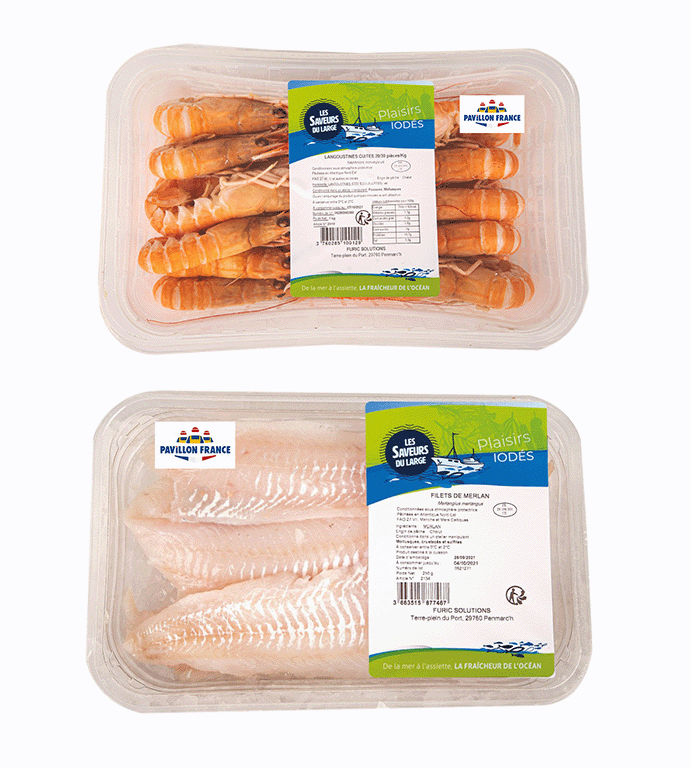 New              Les marinés 
In order to save consumers time, we have created a range of new ready-to-eat recipes that simply need to finish cooking on the barbecue, wok or frying pan: Les Marinés. Chopped parsley and garlic, Indian spices, thyme and lemon:
the flavours available in this range have been carefully selected in order to showcase the flavour of each species (hake, salmon and cod).
.

We offer a range of products showcasing French fisheries that also cater to new consumer trends.

Our self-serve products
Espèces phares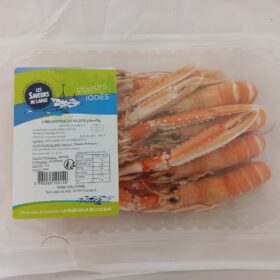 Langoustine
La langoustine, un crustacé vendu cuit ou vivante pour marquer son gage de fraicheur provenant des ports de pêche du littoral breton. Crustacé de la taille et de la forme d'une grosse écrevisse, pêché sur les fonds de vase, au large des côtes atlantiques.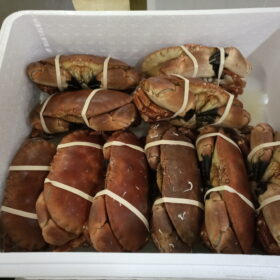 Tourteau
Le tourteau est un crustacé de chair fondante et savoureuse issu de pêche sauvage, pêché au casier, en direct de bateaux bretons.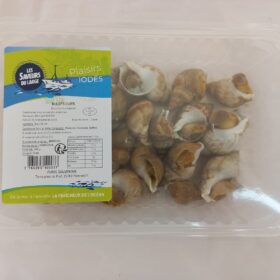 Bulot
Le bulot de coquille verdâtre est spiralé, en forme de fuseau et non épineuse est apprécié pour sa chair et ses qualités gustatives. On le trouve quasiment toute l'année.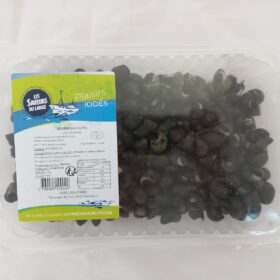 Bigorneaux
Les bigorneaux sont des coquillages au corp mou avec une coquille en spirale. Des coquillages souvent consommés cuits à l'apéritif en grande quantité.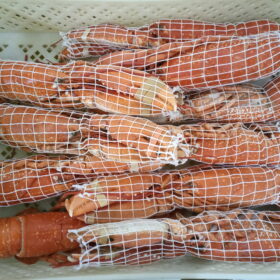 Homard
Le homard est un crustacé pêché au casier en direct de nos côtes bretonnes. Un crustacé de chair charnue et ferme avec une qualité d'exception. Une garantie de déguster un produit de prestige au goût naturel.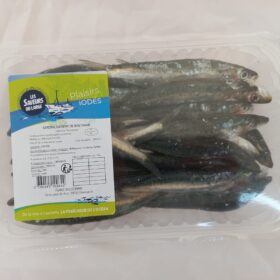 Sardine
La sardine est un poisson frais et entier en provenance de Bretagne dît « gras » vit en grand bancs serrés dans les eaux profondes et migre l'été du large vers la côte et l'inverse en hiver. La sardine est pêchée à la bolinche la nuit.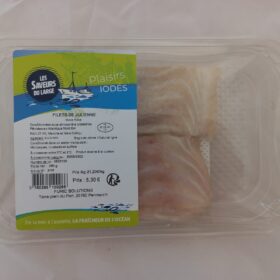 Julienne
La julienne est un poisson à la chair blanche et ferme présentée le plus souvent en longs filets repliés sur les étals. Son corps très effilé est parcouru par une nageoire dorsale en deux parties, une courte près de la tête et une longue se prolongeant vers la queue. La julienne est le poisson digeste par excellence.