Furic Marée
Chiffres clés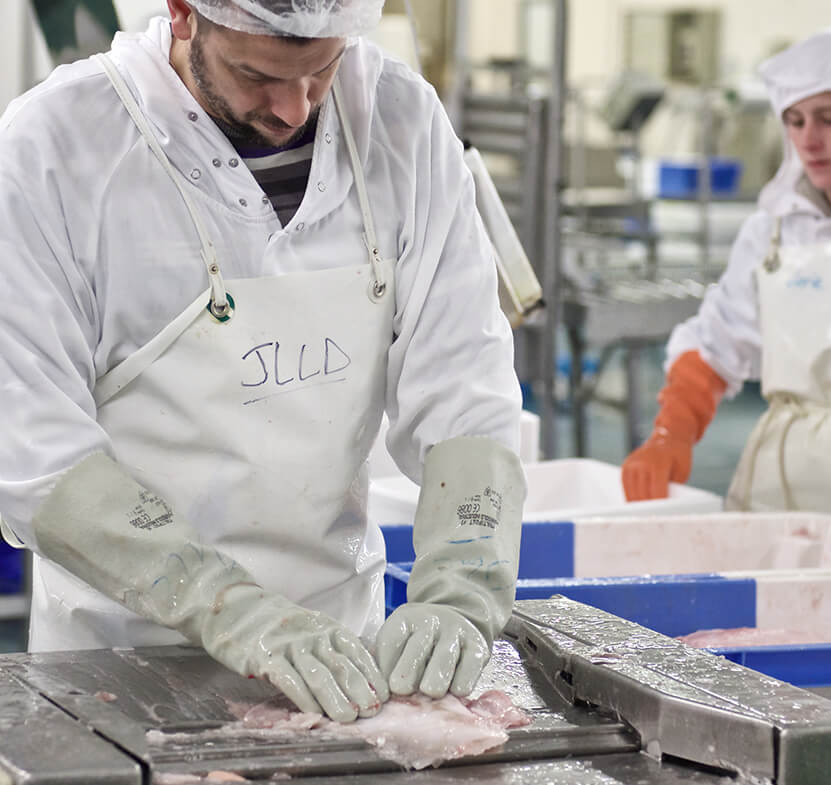 142
fish and seafood workers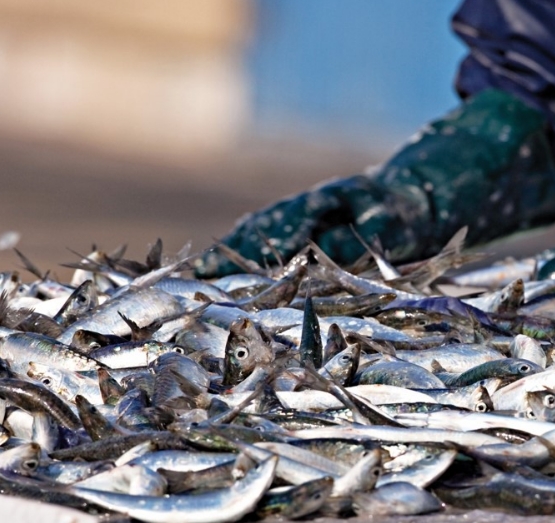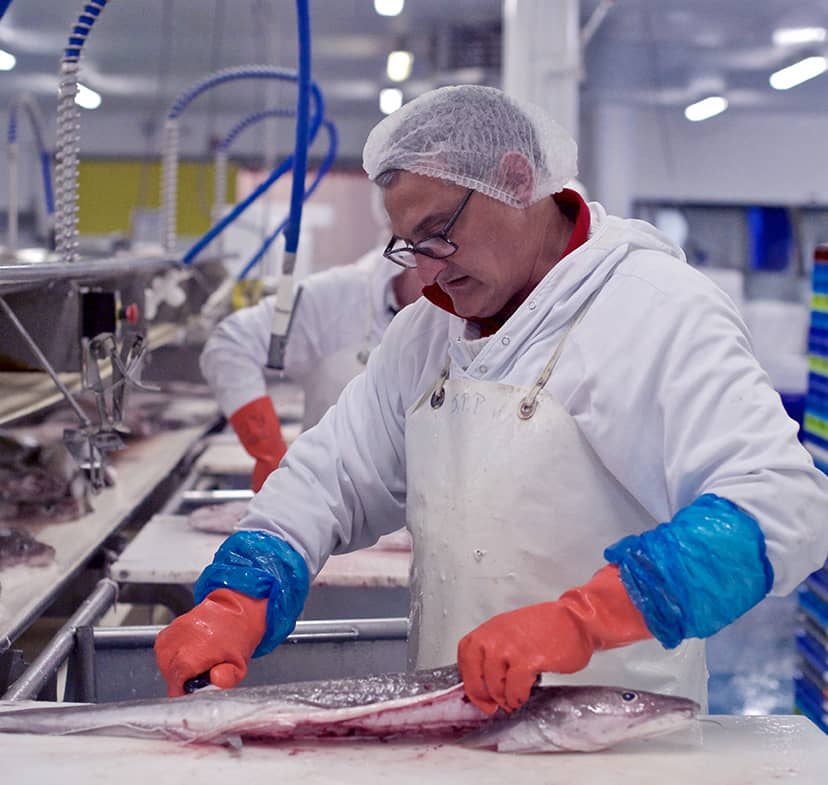 Furic Marée is a company located in Guilvinec, France, and processes Brittany's local species and coastal products.
Le Guilvinec is an iconic French fishing port, the largest artisanal fishing port in France and the third largest French port overall (combining deep-sea, coastal and small-scale fishing). Every day, a large number of visitors come to watch the trawlers land their catch and enjoy the unique atmosphere of this port, which is considered to be the heart of Brittany's fisheries.
Furic Marée is the largest fish and seafood wholesaler in France, with over 80 species available every day thanks to its multi-skilled (dressing, filleting, packaging and grading) team of professionals and its fully-controlled logistics chain involving in-house logistics and strong partnerships with carriers.
Furic Marée boasts considerable buying power at fish markets, with over 70% of purchases made at Brittany's markets. Furic Marée also buys imported fish in order to offer a comprehensive range of seafood products every day. Furic Marée has numerous contracts with boats to achieve optimal quality and freshness while securing our supplies and recognising commercial fishers' work.
Erquy
Located in the northern Brittany fish markets, which have a strong reputation for high quality, attractive products, particularly in-season scallops.
Plougonvelin et La Turballe
Units that only land catches and send fish to other Furic Marée processing units.
Furic Marée has four
processing units: Erquy,
Bretagne Océan, Viviers
de Locarec and Le Guilvinec.
Each specialises in
et Le Guilvinec.
one type of product.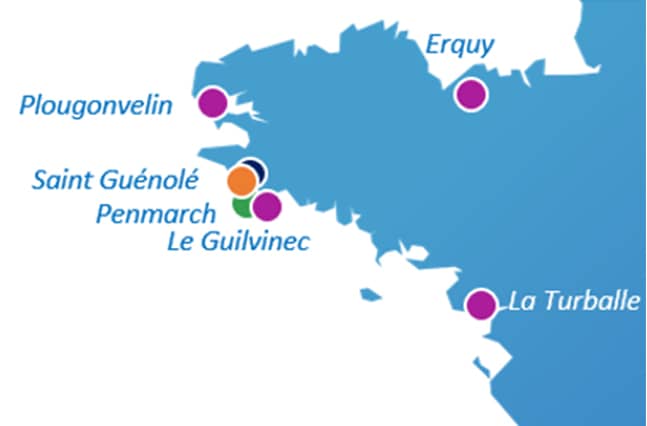 Bretagne Océan
Located in the heart of the biggest sardine port in France, Bretagne Océan is a dedicated unit with a whole sardine packaging line and mechanical fileting lines, as well as a machine for ready-to-cook sardines.
Le Guilvinec
The biggest seafood processing site in France. It works with the entire range of French coastal fish species and provides dressing, filleting, portioning and packaging services to clients in France and abroad.
Furic Marée
Espèces phares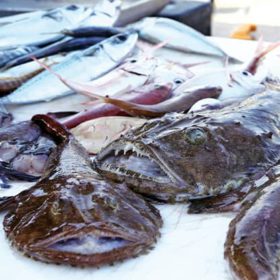 Monkfish
Monkfish have a large, flat head with fine, firm, lean, compressed, bone-free white flesh. It is an iconic species of Brittany's fisheries.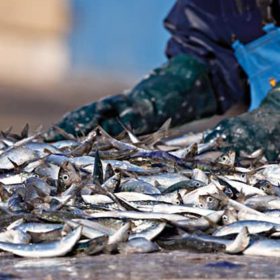 Sardine
Sardines are fresh, whole fish from Brittany. They are deemed 'fatty' fish and live in dense schools in deep waters, migrating from the ocean to the coast in summer and back out to sea in winter. They are fished by sardine boats at night.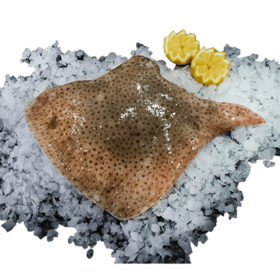 Skate
Skate can be identified by its flat body with wing-shaped fins and long tail. This fish is gristly like shark.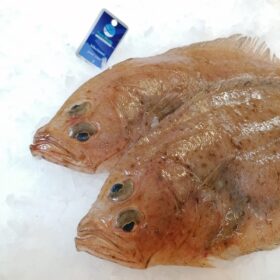 Megrim
Megrim is less well known than the lemon sole, however it has delicious firm white flesh. It is a lean flat fish, caught fresh by trawlers.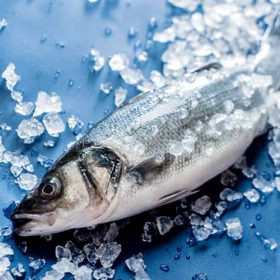 Sea bass
Sea bass is a fish with fine, firm flesh and few bones. It is caught along the Atlantic coasts. Sea bass is a wild line-caught fish, ensuring optimal freshness and quality.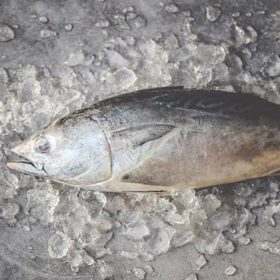 Albacore
Albacore is a noble species due to its light colour. Its fine, firm flesh is the most sought-after by connoisseurs. It may be caught by pelagic trawling or on lines in the Atlantic during summer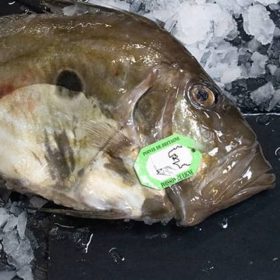 John Dory
John Dory is one of the most delicate, finely-flavoured fish. With its firm white flesh, John Dory is often used by top chefs.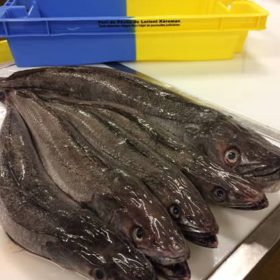 Hake
Hake is one of the most caught white fish species in Europe. It is found along the French coasts and landed fresh. Hake has a unique flavour and texture and can be found in markets and shops year-round. This specialty of the Lorient region is enjoyed for its firm, white flesh.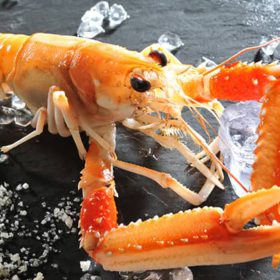 Langoustine
Langoustines are crustaceans sold cooked or live to show their freshness and are landed at fishing ports along Brittany's coast. They are crustaceans in the shape and size of a large crayfish, caught on muddy sea beds off the Atlantic coast.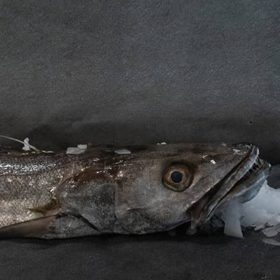 White ling
White ling is a fish with firm white flesh and is most often displayed as long folded fillets. Its slender body is flanked by a dorsal fin in two parts: a short one by the head and a long one extending towards the tail. White ling is a wonderfully digestible fish.