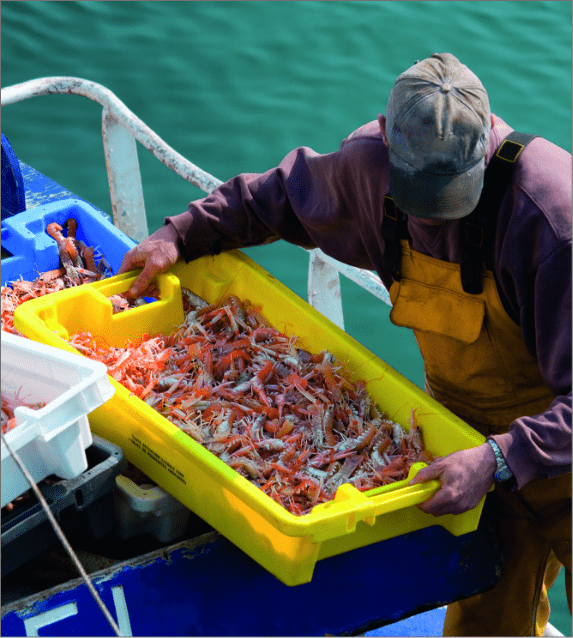 We have considerable expertise in sourcing shellfish and crustaceans because we buy from French fish markets, have partnerships with fishing boats and also purchase from commercial fishers in other countries. That expertise enables us to offer a wide range of products.
Our sites are equipped with holding tanks and ponds so we can stock and ship shellfish and crustaceans under optimal conditions in order to preserve the products.
The locations of our various sites spread along the Atlantic coast and in Scotland enable us to provide you with a wide range of shellfish and crustaceans. Our processing units guarantee our clients in France and abroad fresh, high quality, traceable products.

We offer a wide range of ready-to-eat shellfish and crustaceans to delight your taste buds.

Shellfish and crustaceans
Espèces phares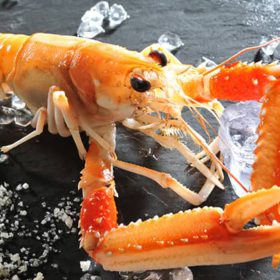 Langoustine
La langoustine, un crustacé vendu cuit ou vivant pour marquer son gage de fraicheur provenant des ports de pêche du littoral breton. Crustacé de la taille et de la forme d'une grosse écrevisse, pêché sur les fonds de vase, au large des côtes atlantiques.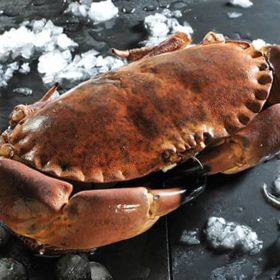 Tourteau
Le tourteau est un crustacé de chair fondante et savoureuse issu de pêche sauvage, pêché au casier, en direct de bateaux bretons.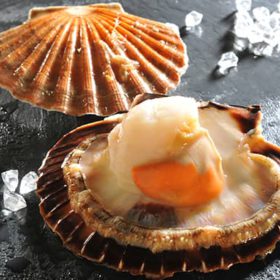 Coquille Saint Jacques
La coquille saint jacques est un mollusque de couleur beige ou brune. Cette espèce est la plus recherchée des gastronomes. ce coquillage très apprécié pour son goût fin et délicat.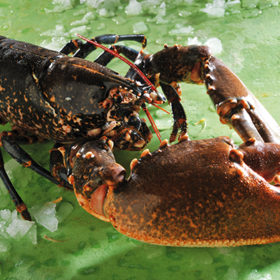 Homard
Le homard est un crustacé pêché au casier en direct de nos côtes bretonnes. Un crustacé de chair charnue et ferme avec une qualité d'exception. Une garantie de déguster un produit de prestige au goût naturel.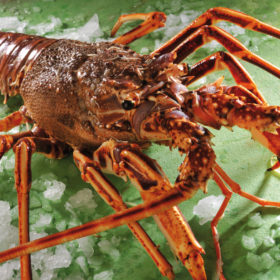 Langouste
La langouste est un grand crustacé sans pince mais pourvu de longues antennes, très recherché pour sa chair savoureuse, pêché sur les plateaux marins continentaux, européens et africains.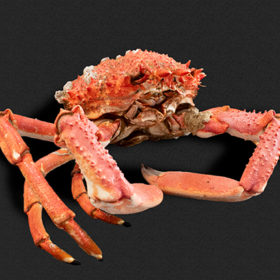 Araignée
L'araignée est un crustacé à la chair douce, fine et vivante. Pêché au casier en direct de nos viviers qui garantit la fraicheur du produit. Appréciée pour sa chair délicate et savoureuse.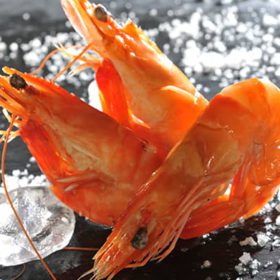 Crevette
La crevette peut être crue et cuite. La crevette crue, un crustacé frais de pêche sauvage.  La crevette cuite, un crustacé savoureux et pratique pour de multiples plats. Un petit crustacé apprécié pour sa chair.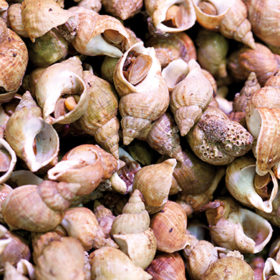 Bulot
Le bulot de coquille verdâtre est spiralé, en forme de fuseau et non épineuse est apprécié pour sa chair et ses qualités gustatives. On le trouve quasiment toute l'année.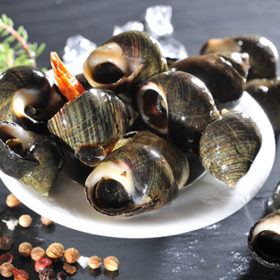 Bigorneaux
Les bigorneaux sont des coquillages au corp mou avec une coquille en spirale. Des coquillages souvent consommés cuits à l'apéritif en grande quantité.