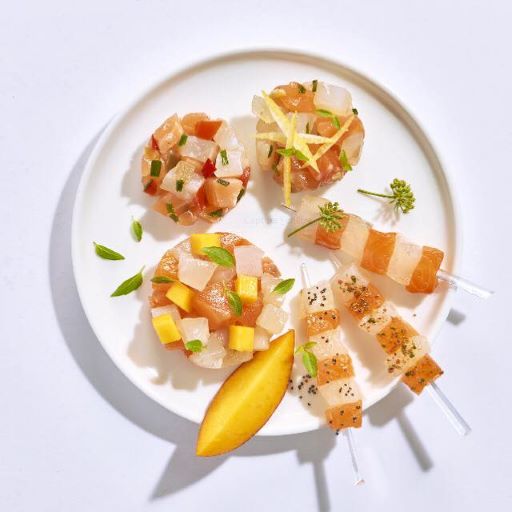 We create original recipes which enhance the flavours while maintaining each product's identity, respecting neutrality and using traditional dressing methods.
Our smoked fish ranges 
We only use fresh fish fillets in order to guarantee the optimal freshness of our end product. 
Our fish are prepared in a traditional manner and salt-cured by hand. We allow the salt to naturally penetrate the fish. We cold-smoke our fish too using slow combustion and beech tree wood. Our aim is to use minimal smoke in order to allow the fish to express its natural flavour.
We slice fish by hand in the traditional manner, on the skin, which requires great dexterity and comprehensive product knowledge.
Slicing can also be done by machine at a chilled temperature, enabling the fish to maintain its freshness and melt-in-the-mouth texture.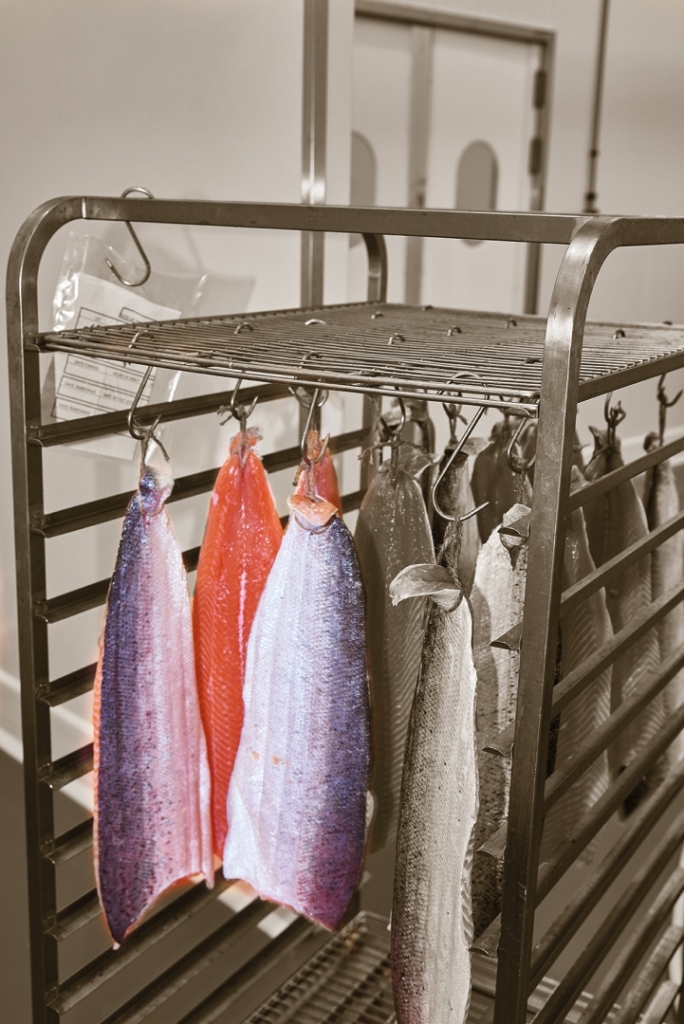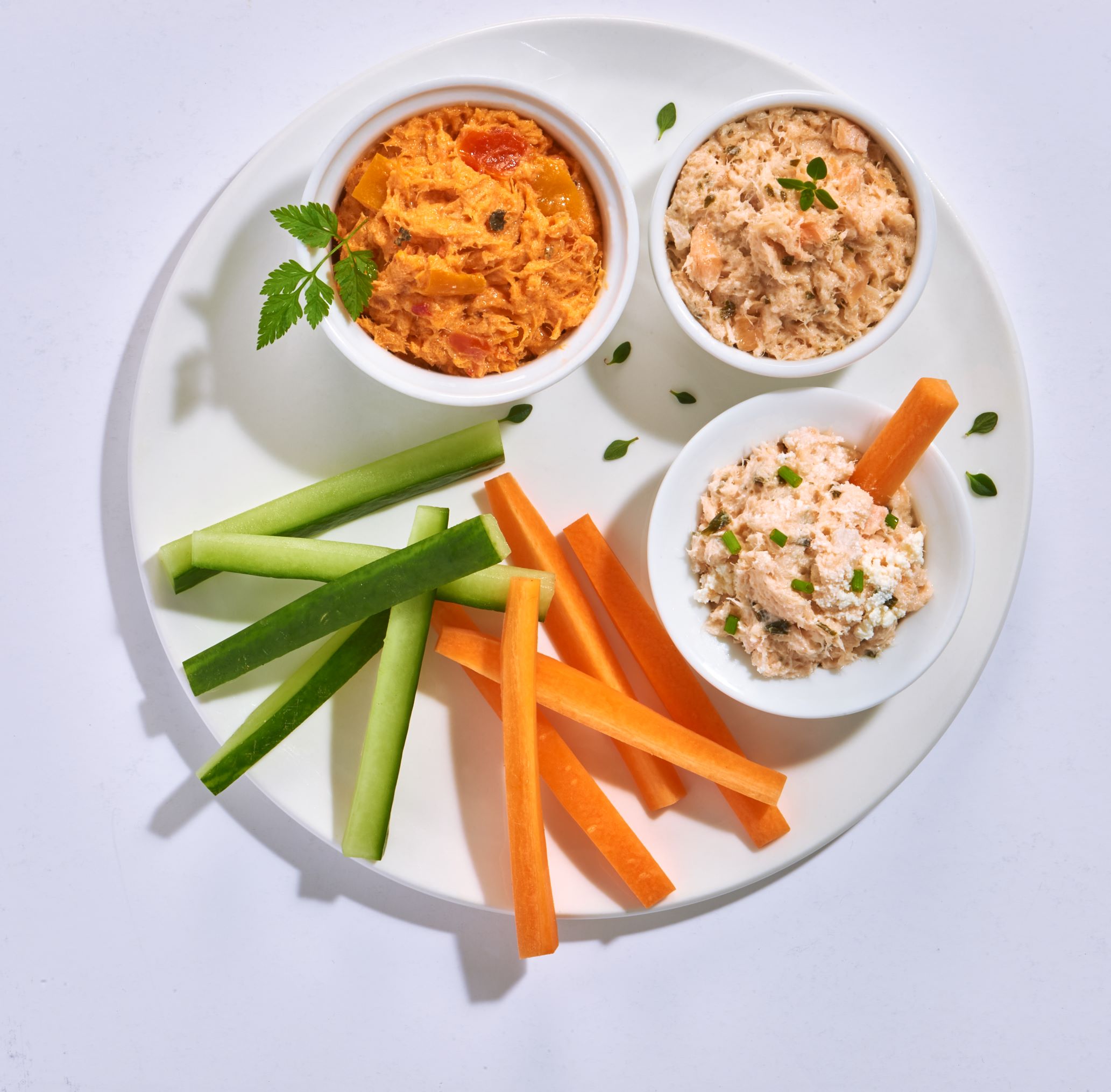 Our rillettes range
We offer a wide range of rillettes made using noble products in order to produce a natural product without any colourings or preservatives. We obtain a fibrous texture that creates a fresher mouthfeel and an impression of lightness.
These products can be enjoyed as pre-dinner snacks, starters or main dishes.

Our recipes can be innovative, creative, traditional or surprising. Above all, they are designed to deliver maximum pleasure to the people eating them.

Ready-made seafood supplier
Espèces phares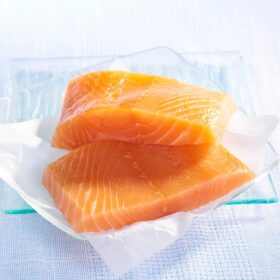 Cœur (baron) saumon fumé
Le baron est la meilleure partie du saumon qui confère une texture moelleuse avec une chair tendre rose orangée.  élevé en Ecosse est un poisson entier. 
Saumon ficelle
Le saumon «à la ficelle» est fumé dans le respect de la tradition boulonnaise : suspendu verticalement avant d'être lentement fumé à froid.
Cette technique garantit un fumage homogène qui lui confère un goût incomparable et conserve sa délicatesse intrinsèque. Ce saumon d'exception est proposé entier prêt à trancher ou tranché main.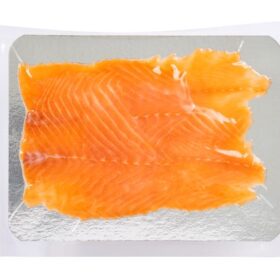 Saumon ou truite tranché
Produit réalisé à partir de recette de qualité présenté par 2,4 6,8 tranches. La truite est principalement d'origine française, Bretagne, Normandie, Hauts-de-France. Nos produits peuvent être certifié BIO et ASC.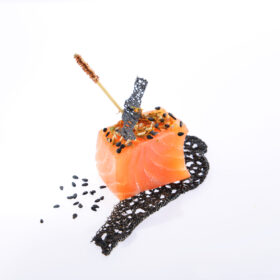 Dés de saumon et truite
Le saumon élevé en Ecosse est un poisson entier. Océalliance garantit des bonnes conditions d'élevages ainsi qu'une qualité de saumon grâce à sa labellisation. Le saumon à une texture moelleuse avec une chair tendre rose orangée et une chair tendre.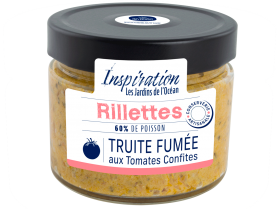 Rillettes
Les rillettes sont des mélanges de poissons finement écrasés avec d'autres ingrédients suivant des recettes traditionnelles.
Une large gamme de rillettes : 
Rillettes de truite fumée aux tomates confites
Rillettes de maquereaux au vin blanc
Rillettes de poissons blanc à la moutarde
Rillettes aux 2 truites ails des cours
Rillettes au saumon fumé à l'herbe de bisons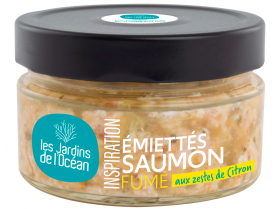 émiettés
Les émiettés sont élaborés à base de poissons, légumes, agrumes ou herbes finement écrasés tout en conservant une texture agréable à la dégustation.
Une large gamme d'émiettés : 
Émietté de saumon fumé aux Zestes de citron, piment d'Espelette
Émietté de saumon fumé à la tomate mi-séchée
Émietté de saumon fumé au poivre de Malabar
Émietté de saumon fumé à la crème moutardée