Marée Côte d'Opale
Chiffres clés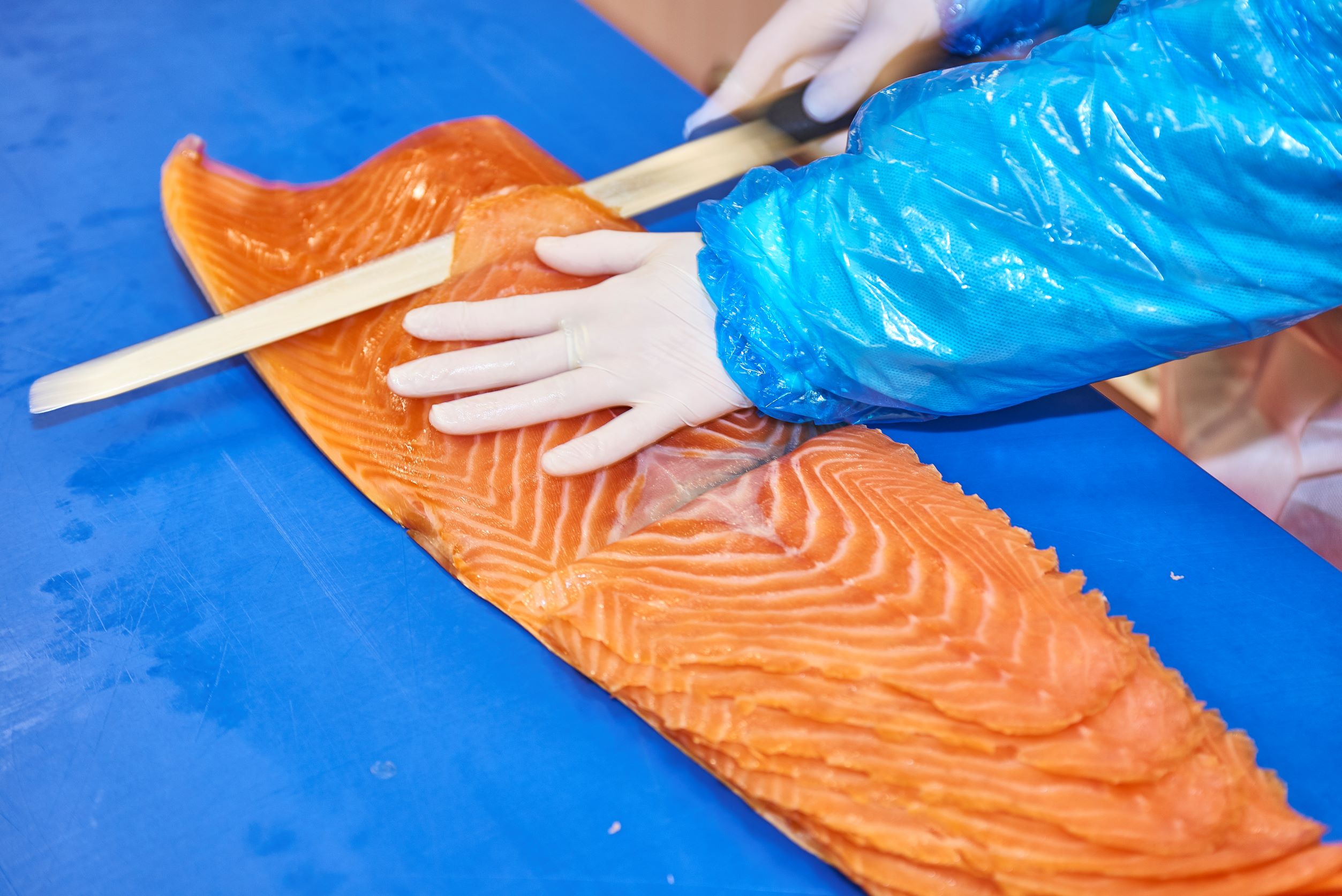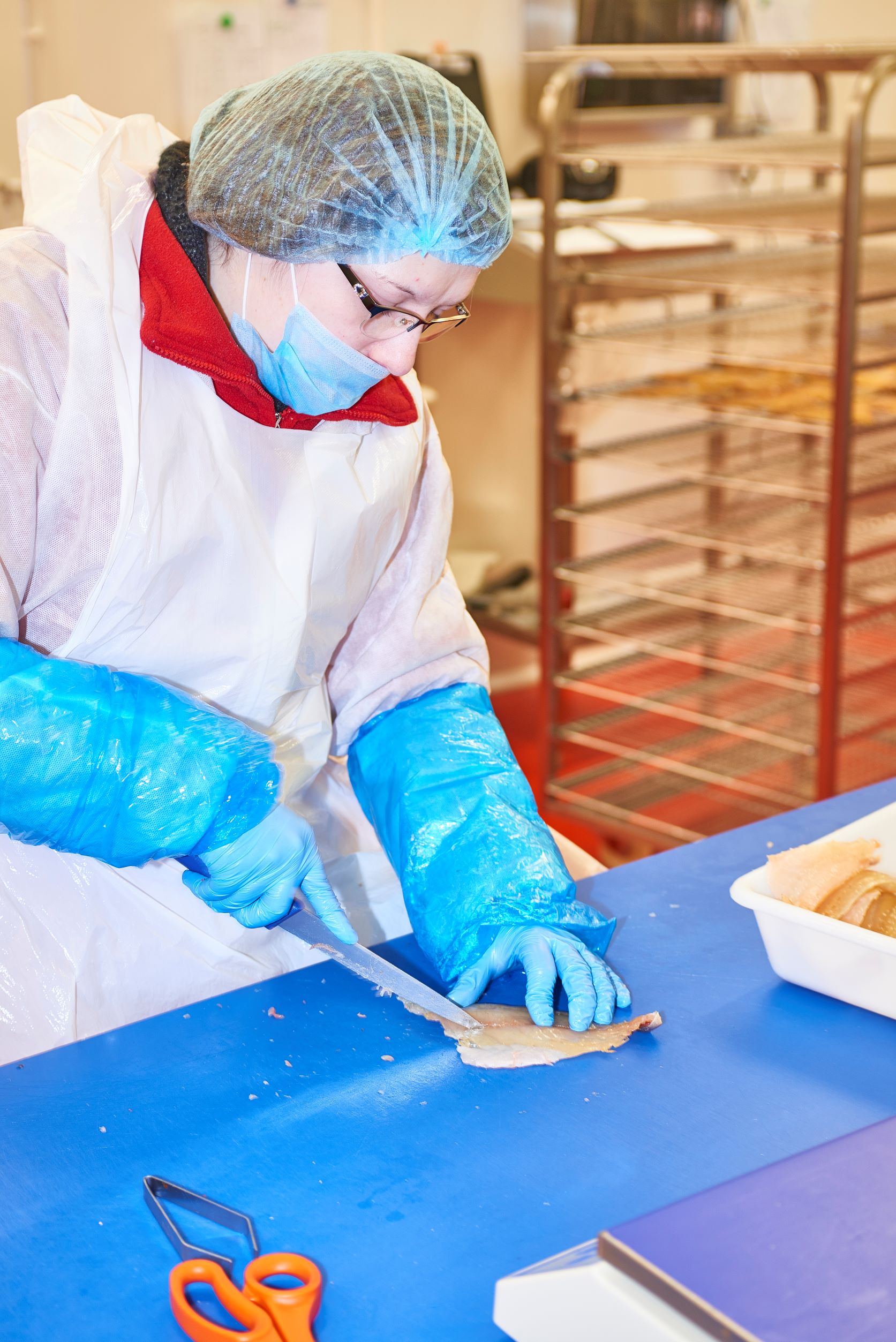 Marée Côte d'Opale is a company located in Boulogne-sur-Mer. Boulogne-sur-Mer is the biggest fishing port, located on the busiest international maritime traffic strait in the world, and has a huge European platform preparing, processing and selling seafood products.
Marée Côte d'Opale offers a multitude of diverse products, including salt-cured and smoked products, and delivers quality and flavour.
For decades, freshly landed fish have been smoked and salt-cured to preserve them while ensuring they remain enjoyable to eat. If too much salt or smoke is used, a fish species' delicate flavour can be significantly altered. Our company's priority is to use the minimum amount of smoke while preserving the fish's original flavour.
We offer French products with products made in Boulogne-sur-Mer.
Try our original recipes, which enhance the flavours while maintaining each product's identity, respecting neutrality, and using traditional dressing methods.
Marée Côte d'Opale
Espèces phares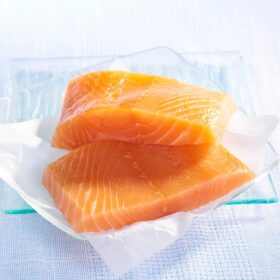 - Centre-cut smoked salmon fillet
The centre-cut fillet is the best part of the salmon, with its melt-in-the-mouth texture and tender orange-pink flesh.  
Rope-hung salmon
Rope-hung salmon is smoked in the traditional Boulogne way. It is hung vertically before being slowly cold-smoked.
This technique ensures uniform smoking, which gives the salmon an unrivalled flavour and preserves its intrinsic delicacy. This exceptional salmon is available as a ready-to-slice whole fish or hand-cut slices.
n.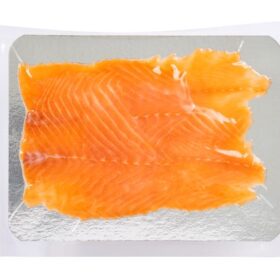 Sliced salmon or trout
Product made using a high quality recipe and presented as 2/4/6/8 slices. The trout is mainly sourced in France, from Brittany, Normandy and Hauts-de-France. Our products can be organic and ASC certified.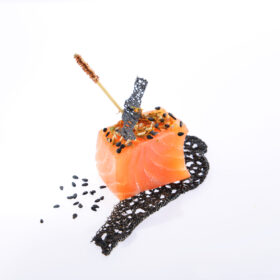 Diced salmon and trout
Salmon farmed in Scotland is purchased as a whole fish. Océalliance guarantees proper farming conditions as well as high quality salmon through its certification. This salmon has a melt-in-the-mouth texture with its tender orange-pink flesh.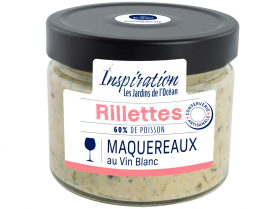 Rillettes
Rillettes are a mix of finely minced fish and other ingredients, using traditional recipes.
A wide range of rillettes: 
Smoked trout and semi-dried tomato rillettes
Mackerel and white wine rillettes
White fish and mustard rillettes
Trout duo and wild garlic rillettes
Smoked salmon and vanilla grass rillettes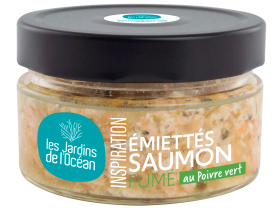 Flaked fish
Flaked fish is made from finely crushed fish, vegetables, citrus and finely minced herbs while maintaining a texture that is enjoyable to eat.
A wide range of flaked fish: 
Smoked salmon flakes with lemon zest and Espelette pepper
Smoked salmon flakes with semi-dried tomato
Smoked salmon flakes with Malabar pepper
Smoked salmon flakes with mustard cream