Pêcheries Océanes
Chiffres clés
25
processing unit workers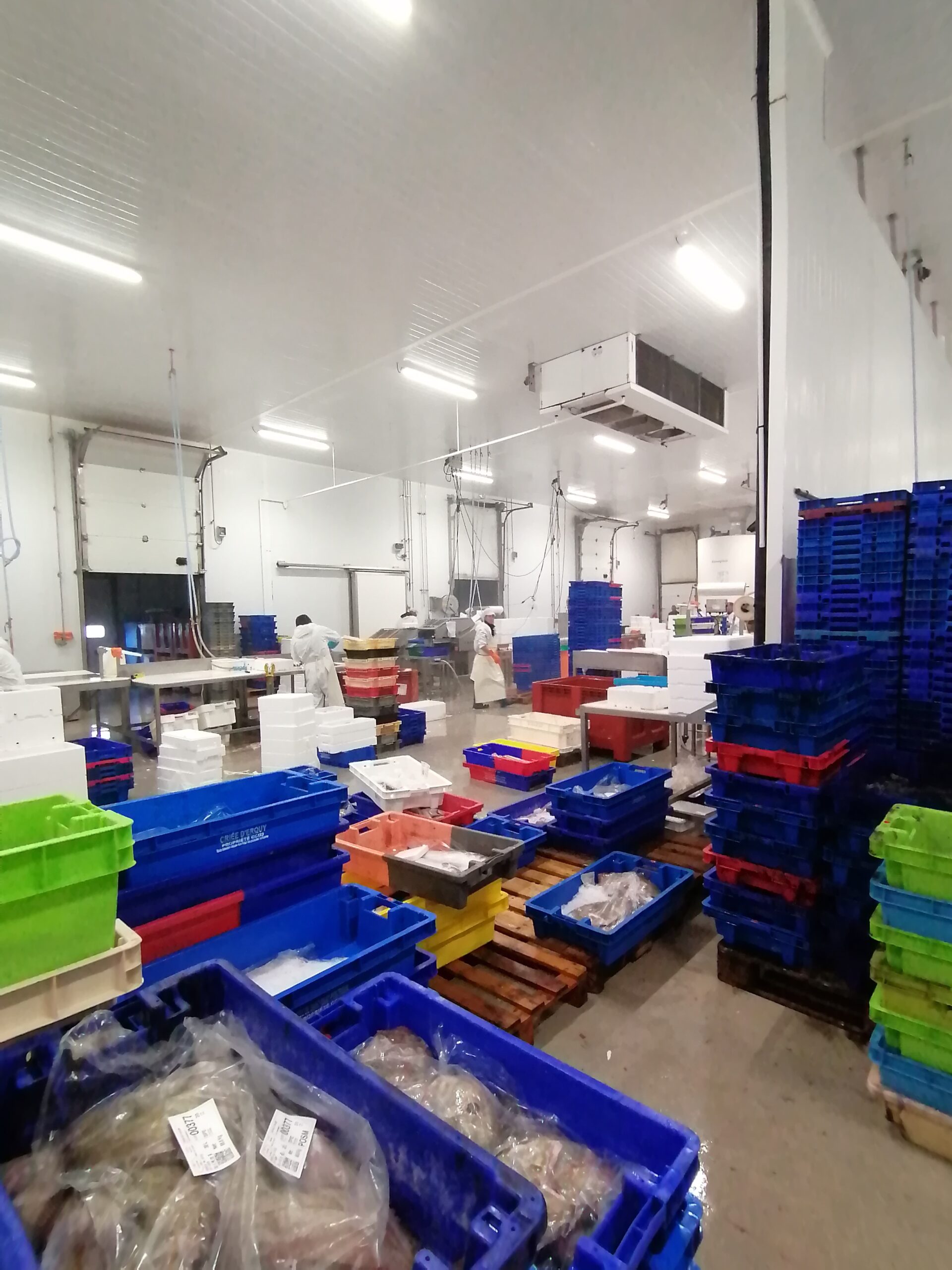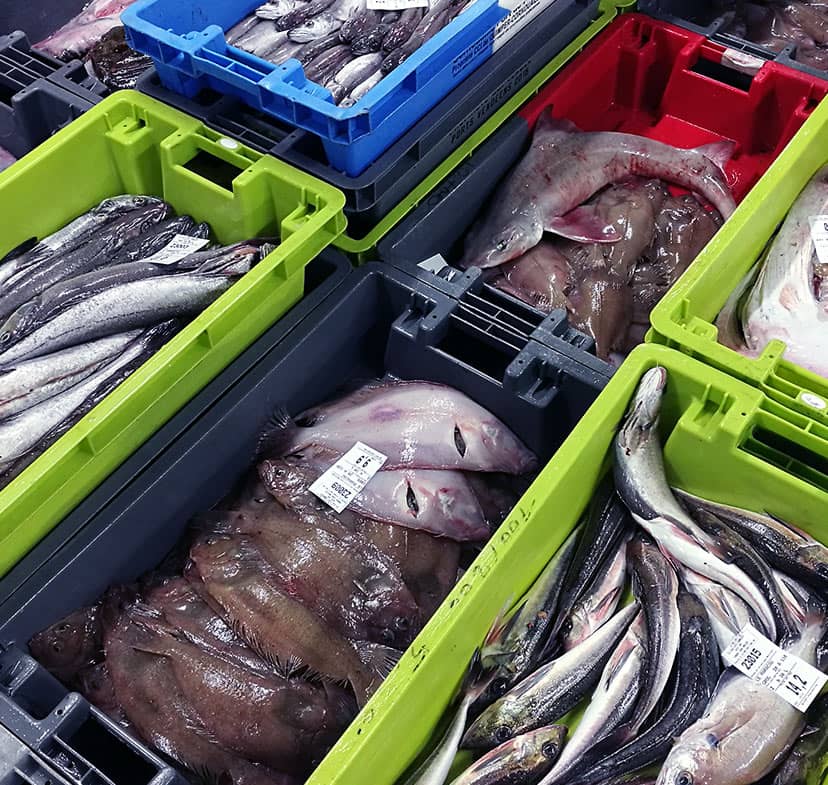 Pêcheries Océanes has been a specialist fish and seafood wholesaler since 1995. Located in Miniac Morvan, it has 2 processing units in Saint-Malo and the surrounding area. Saint-Malo is a key entry point for an entire economic sector and a multi-purpose port used for passengers, commerce, fishing, ship building and repairs, recreational boating, and ocean racing. Famous for scallops, spider crabs, whelk and various fish species, the port of Saint-Malo is also home to deep-sea fishing vessels.
Pêcheries Océanes boasts high quality sourcing thanks to its many partnerships with coastal vessels in northern Brittany and Normandy. We also buy from fish markets in Brittany, Normandy and even in Vendée: Saint-Malo, Erquy, Saint-Quay-Portrieux, Granville, Roscoff, Cancale, Le Croisic and La Turballe.
We offer a comprehensive range thanks to our diversified, balanced sourcing and we set the benchmark for cephalopods, including cuttlefish and squid. We also offer an extensive range of fish (skate, hake, Atlantic pollock, monkfish, houndshark and mackerel), shellfish (including scallop) and crustaceans.
Our experienced teams are extremely skilled in selecting, processing and preparing fish for our clients in France and abroad. Dressing and filleting is performed by hand at our processing units.
Pêcheries Océanes
Espèces phares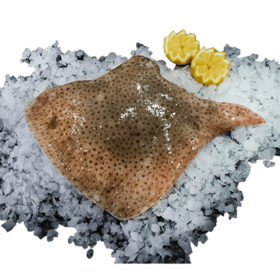 Skate
Skate can be identified by its flat body with wing-shaped fins and long tail. This fish is gristly like shark.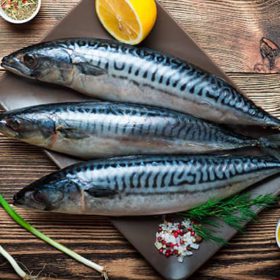 Mackerel
Mackerel is an iconic fish along European coasts. This ocean fish is valued and enjoyed for its nutritional properties and can be recognised by its blue back.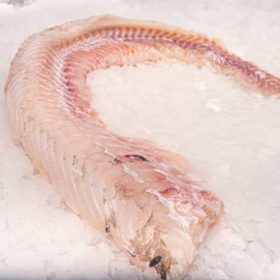 Houndshark
Houndshark is a reasonably rare species of bottom-dwelling shark with highly valued flesh. It has a fine, long grey body and can be found in coastal waters.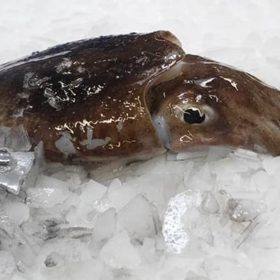 Cuttlefish
Cuttlefish is an abundantly fished cephalopod. People eating it sometimes also call it squid. Cuttlefish is characterised by a spindle-shaped body.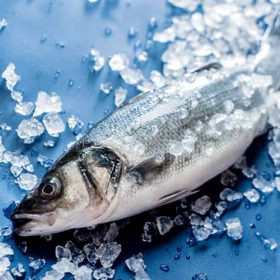 Sea bass
Sea bass is a fish with fine, firm flesh and few bones. It is caught along the Atlantic coasts. Sea bass is a wild line-caught fish, ensuring optimal freshness and quality.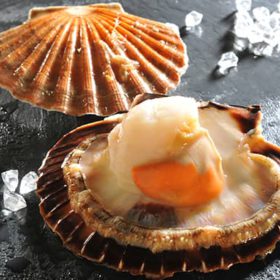 Scallop
Scallops are beige or brown shellfish. This species is the most sought-after by foodies. The shellfish is prized for its fine, delicate flavour.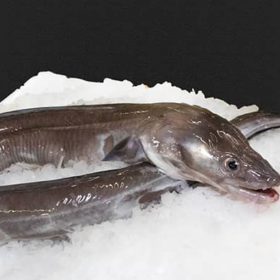 Megrim
Megrim is less well known than the lemon sole, however it has delicious firm white flesh. It is a lean flat fish, caught fresh by trawlers.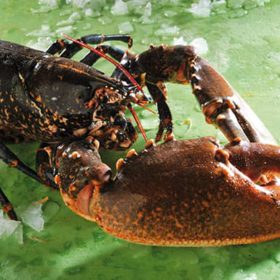 Lobster
Lobster is a crustacean caught in pots along our Brittany coastlines. This crustacean has plump, firm flesh of exceptional quality. You are guaranteed a luxury product with natural flavour.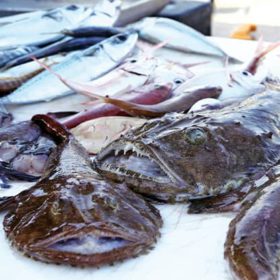 Monkfish
Monkfish have a large, flat head with fine, firm, lean, compressed, bone-free white flesh. It is an iconic species of Brittany's fisheries.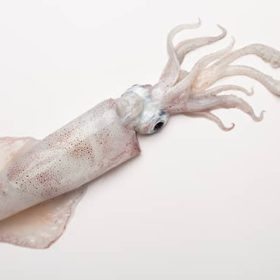 Squid
Squid is a cephalopod with a soft body and white flesh. It is always fresh and is found along the northern France and Atlantic coasts. It has lean, firm, tender flesh.