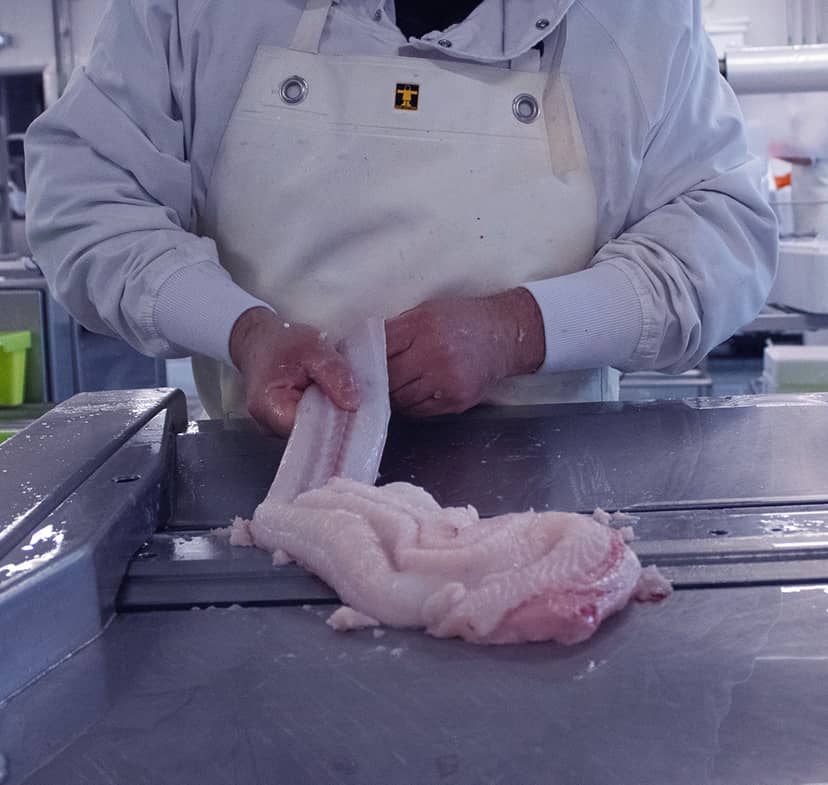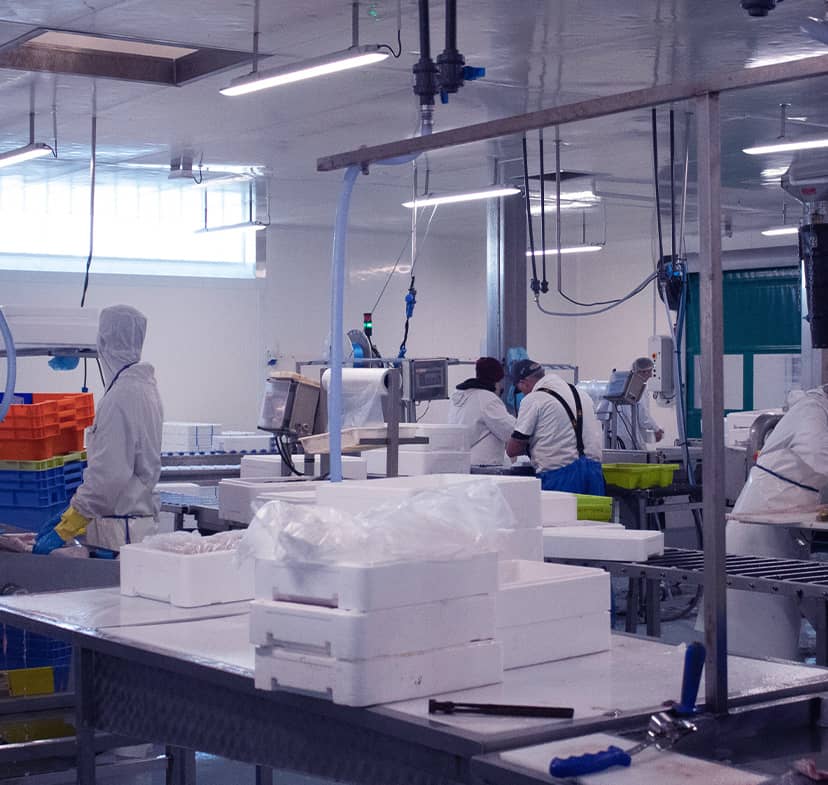 27
processing unit workers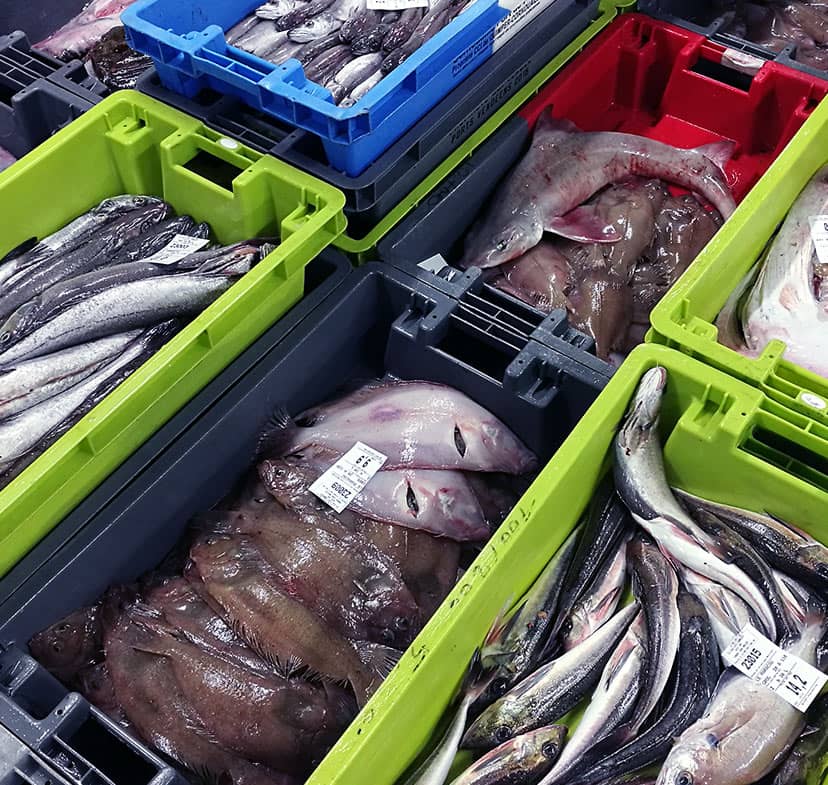 The specialist fish and seafood wholesaler Sogelmer has operated in Lorient since 1962.
Lorient-Keroman is the biggest French fishing port by value and champions responsible fishing, making it a major strategic and economic hub for the region.
Every year 25,000 tonnes of products are landed and sold there. A total of 80,000 tonnes of seafood products are processed there (shellfish, crustaceans, cooked prawns, live prawns, fish fillets and prepared products). The Lorient fishing fleet comprises 110 vessels ranging from trolling vessels to trawlers. In fact, deep-sea fishing accounts for the majority of the tonnage.
The most fished species in Keroman are hake, ling, sardine, monkfish and saithe. In the past few years, coastal fishing has regained its importance, particularly for live langoustine and sole.
Located at the beating heart of this maritime economy, Sogelmer is supplied by all fish markets in Brittany, particularly Lorient, as well as several Scottish ports.
Our experienced teams use their skills to select, process and prepare fish to fill our clients' orders on the day the catch is landed. Our employees boast significant expertise in hand filleting and can now exercise their profession in an updated processing unit that was refurbished in 2019.
We take special care to diversify our supplies in order to ensure we can supply our clients throughout the year with a wide range of fish, including monkfish, hake, white ling, whiting, haddock, saithe, Atlantic pollock and cod, along with a range of certified Scottish and Irish salmon (organic, Red Label, and Superior).
We are also able to offer our clients a range of fish portions to meet their need for ready-to-cook products, including for local government (kitchens catering to schools, hospitals, prisons, etc.).
Sogelmer
Espèces phares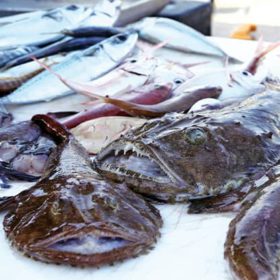 Monkfish
Monkfish have a large, flat head with fine, firm, lean, compressed, bone-free white flesh. It is an iconic species of Brittany's fisheries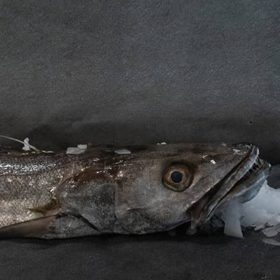 White ling
White ling is a fish with firm white flesh and is most often displayed as long folded fillets. Its slender body is flanked by a dorsal fin in two parts: a short one by the head and a long one extending towards the tail. White ling is a wonderfully digestible fish.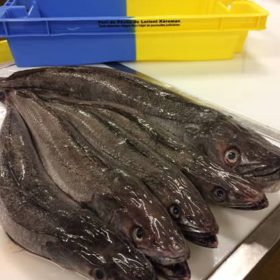 Hake
Hake is one of the most caught white fish species in Europe. It is found along the French coasts and landed fresh. Hake has a unique flavour and texture and can be found in markets and shops year-round. This specialty of the Lorient region is enjoyed for its firm, white flesh.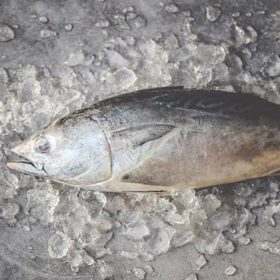 Albacore
Albacore is a noble species due to its light colour. Its fine, firm flesh is the most sought-after by connoisseurs. It may be caught by pelagic trawling or on lines in the Atlantic during summer.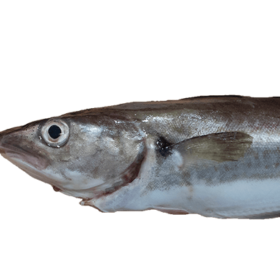 Whiting
Whiting is a glossy, white whole fish with fine, melt-in-the-mouth flesh. Whiting is caught by coastal trawling, with the short time between being netted and being sold at the fish market making it a very fresh product.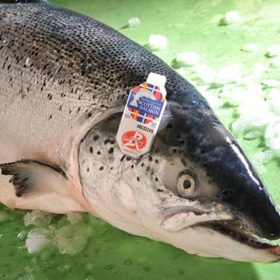 Salmon
Salmon raised in Scotland is a whole fish. Océalliance guarantees good farming conditions and quality salmon thanks to its label. Salmon has a soft texture and tender orange-pink flesh.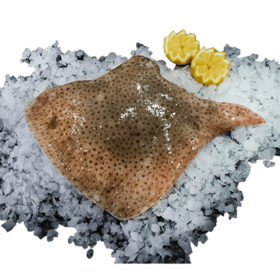 Skate
Skate can be identified by its flat body with wing-shaped fins and long tail. This fish is gristly like shark.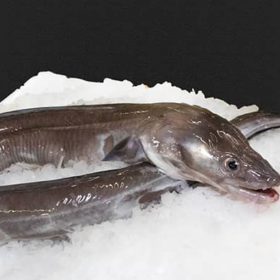 Conger eel
The conger or conger eel has firm, white, flavourful flesh. It pairs well with various recipes.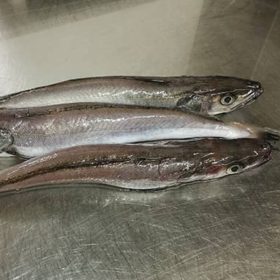 Blue ling
Blue ling is a species of deep-water fish that continues to be caught and sold. Blue ling is a must-have white fish in fishmongers' cabinets and is also one of the most consumed in France thanks to its delicate white flesh.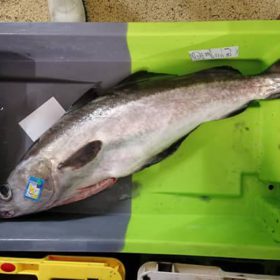 Haddock
Haddock, often filleted, is a white-fleshed fish, tender and generous. It is fished in the coastal waters of the Atlantic.